There are a lot of tax firms that are good at a lot of different areas when it comes to tax preparation. And then there is Expatriate Tax Returns. We're very good at one area… expat taxes. That is what we focus on. Nothing else.
With so many tax preparers out there, you need to be sure of the type of firm you are hiring. Many tax firms are not accustomed to dealing with the complexities of expatriate tax returns for Americans living abroad and that may mean less money refunded on your tax return, or more tax you will have to pay that you actually should not.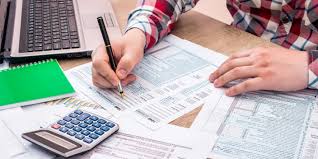 We specialize in expat taxes and we have the years of experience that give us a considerable edge in this category of tax preparation. You can see from the client testimonials on our website that our clients recognize we are in our own category when it comes to preparing tax returns for American expatriates. We truly understand all of the deductions and credits that you, our expat client, may be eligible for. We will not allow you to pay one cent more than you owe.
At Expatriate Tax Returns, we are efficient, quick and honest. We will work with you either via video chat, email or the phone. This high level of communication allows you the flexibility and convenience of filing your taxes securely from anywhere in the world. Contact us today to see why we're the #1 expat tax firm.