A recent article in the Wall Street Journal titled "Tax Life Can Be Complicated When You're Married to a Non-U.S. Citizen" looked at the difficulty many American expatriates have when they are married to a spouse who doesn't have United States citizenship. As if it wasn't challenging enough to be an American citizen living and working abroad with Expat Taxes, these expats face an additional layer of complexity when they file their taxes.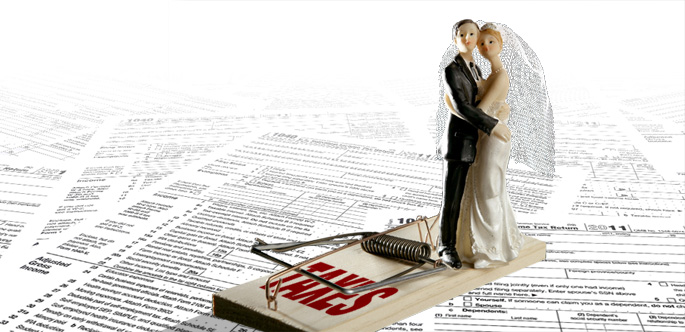 The first question the article addressed is whether these expats should they file "married jointly" or separately. At Expatriate Tax Returns, we know that many of our clients faced this same confusion. There are advantages and disadvantages to the way you file, so it's important to know what makes the most sense for you. There are significanttax implications for either situation.
Many expats need to know whether they can put bank accounts in the name of a foreign spouse and whether it is worth it to do this. Many of our clients also ask us about the Foreign Bank Account Report (FBAR), which was introduced by the IRS to battle offshore tax avoidance. The FBAR requires you, as a U.S. citizen abroad, to reportfinancial accounts held abroad. Additionally, you'll want help determining whether your non-U.S. citizen spouse's income should be included in your tax return. There also might tax implications based on how you file as it could move you into a higher tax bracket.
A lot of evaluation is required to know how best to handle the situation of an American expatriate filing expat taxes when married to a non-U.S. citizen who is also living and working outside of the United States. The best way to handle this is to allow tax professionals to handle these variables. At ExpatriateTaxReturns.com, no client is treated with a cookie cutter. We look at each client's needs and situation before evaluating how best to handle their tax preparation and filing. The topic of expat taxes is always complicated, but we have the years of experience to handle it in the most professional, thorough and successful manner. Trust the professionals. Visit our website at www.expatriatetaxreturns.com and fill out the simple form for more information.