Expatriates around the world have a ton of fun and interesting touring options at their disposal. Unfortunately, our clients always tell us that although they now live in outstanding places with wonderful sites to see they just don't have the disposable time to enjoy them. We like to encourage our clients to keep working hard in their jobs, but also try to take advantage of their surroundings.
Many expats only live in their current cities for a few years — some return back to their home countries while others ship out to other exciting places. It's so important to find some "me time" and go explore. Whether it's a famous art museum, a historical landmark or a natural wonder of the world, expats are only a stone's throw from some of the most impressive tourism hotspots on the globe. We came up with a list of some of the best places to visit based on where some of our Expatriate Tax Returns clients are living (and some help from Yahoo Travel, Lonely Planet and Time Out. Do you like our list? What did we miss? Let us know your favorite place to visit (or take your friends and family when they come to visit you) and we'll add it to our list for a future blog post.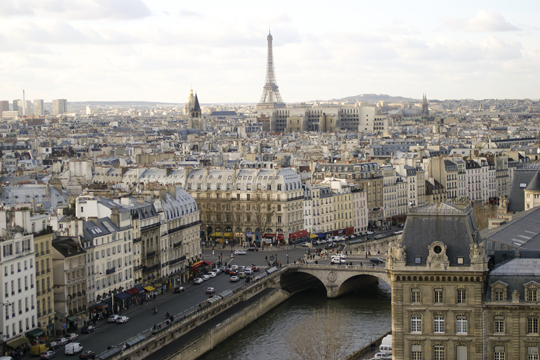 Paris, France: Explore the Musee D'orsay – Housed under the soaring roof of one of Paris's grand old Beaux Art railway stations, the recently renovated galleries of the Musée d'Orsay contain the world's largest collection of Impressionist masterpieces by the likes of Cezanne, Monet, Manet, Van Gogh, Degas, Gaugin, and many others. With two excellent cafés and a magnificent restaurant original to the train station, dining is a breeze and guided tours of the museum highlights in English are available every day (see the museum website for times and scheduling). There's also a fabulous bookstore for stocking up on gifts.