You're enjoying your time outside the U.S. because being an expat is exciting, rewarding and full of memorable experiences. There are fun and exciting things to see, new people to meet, and great work to accomplish at your job.
However, as well all know, we are living in challenging times. It has become increasingly difficult to determine who you can trust. Both responsibility and trust are the two cornerstones of our world. When it comes to our financial security, privacy is critical, but so are trust and responsibility.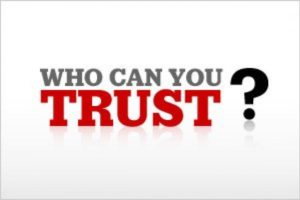 Tax preparation for expats is something we hold sacred at Expatriate Tax Returns. We are 100% committed to both responsibility and trust. What does that mean for us? It means that ensuring your expat tax returns are prepared and filed on time and accurately is of paramount importance to us. Ensuring that our thousands of clients put their complete trust in us is what we are all about. It's in our DNA.
Our tax professionals take their responsibility to our clients very seriously and we understand that the trust our clients place in us can never be taken lightly. Just as our employees feel that sense of responsibility, we know that our expatriate clients understand that they have a responsibility to the United States to file their expatriate tax returns in a timely manner. This is a two-way street. When we all place value on being responsible, we all win. Your tax returns to the U.S. are filed and paid on time, and we maintain the trust that you have placed in us.
No matter where you live and work, know that Expatriate Tax Returns will complete deserve your trust. It can certainly be a hassle to have to file these taxes each year, but we thank you for placing that trust in us and know that we will honor and respect your trust by serving you to the best of our ability at all times. That's what we do at Expatriate Tax Returns — yourexpatriate tax professionals. Call us today at our toll free Support Hotline: (877) ETAX-123.