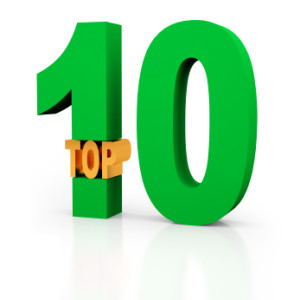 Top Ten Reasons to File Your US Tax Return

1. It is your responsibility as a citizen of the United States.
2. In order to qualify for any tax benefits, like the child or education credits, you must request/apply for them through the filing of a US tax return.
3. As an expat, it is the only way you can receive the foreign income exclusion of over $95,000.
4. Filing a US tax return will keep you in good standing with the US government agencies like social security, immigration and homeland security.
5. Will alleviate future annoying and unnecessary assessments and communications with the Internal Revenue Service.
6. It enables you to receive the foreign tax credits and their carry forwards you deserve when you pay tax in your country of residence.
7. They are required when applying for a green card or citizenship for your spouse or child.
8. Filing starts the statute of limitation running…without that there can be no end to the collection process.
9. Keeps the doors of US opportunities open to you and the ability to come back and forth freely and without fear.
10. US citizenship is not a right, its privilege!!!
If you quickly realize that to file US tax returns is more than you bargained for, you can contact us at www.expatriatetaxreturns.com for assistance. You may also give us a call at 1-877-382-9123.